If You Are A Victim

File A Complaint
How To File a Complaint?
Prior to filing a complaint with the FBIFBI FBI - Federal Bureau of Investigation The Federal Bureau of Investigation (FBI) is the domestic intelligence and security service of the United States and its principal federal law enforcement agency. Operating under the jurisdiction of the United States Department of Justice, the FBI is also a member of the U.S. Intelligence Community and reports to both the Attorney General and the Director of National Intelligence. A leading U.S. counter-terrorism, counterintelligence, and criminal investigative organization, the FBI has jurisdiction over violations of more than 200 categories of federal crimes, including financial fraud.'s IC3, please read the following information. Should you have additional questions prior to filing your complaint, view FAQ for more information on inquiries such as:
What details will I be asked to include in my complaint?
What happens after I file a complaint?
How are complaints resolved?
Should I retain evidence related to my complaint?
The information you provide tot he FBI must be correct to the best of your knowledge. You need to understand that providing false information could make you subject to fine, imprisonment, or both. (Title 18, U.S. Code, Section 1001)
The IC3 is co-sponsored by the Federal Bureau of Investigation (FBI) and the National White Collar Crime Center (NW3C). Complaints filed via their website are processed and may be referred to federal, state, local or international law enforcement or regulatory agencies for possible investigation. I understand any investigation opened on any complaint I file on this website is initiated at the discretion of the law enforcement and/or regulatory agency receiving the complaint information.
Filing a complaint with the IC3 in no way serves as notification to your credit card company that you are disputing unauthorized charges placed on your card or that your credit card number may have been compromised. You should contact your credit card company directly to notify them of any specific concerns.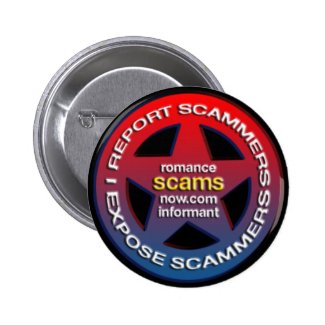 Expose Scammers Now!