Online dating scams to be targeted by money laundering agency and ACCC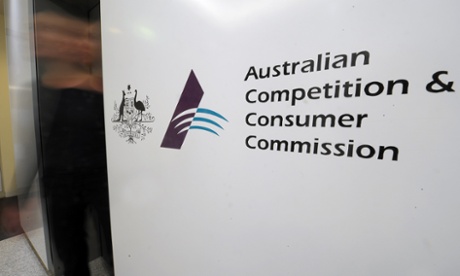 ACCC says 43 Australians have lost more than $100,000 each this year, as it brings in alerts to crack down on suspicious money transfers
The consumer watchdog is joining forces with government anti-money laundering agents to crack down on internet dating scams.
The Australian transactions reports and analysis centre will alert the Australian Competition and Consumer Commission (ACCC) when suspicious cross-border money movements suggest somebody is being scammed.
The ACCC will then write to suspected victims with warnings to stop sending money, and in future might follow up with phone calls.
Dating scams are the most costly in existence, often targeting the lonely and the elderly.
This year the ACCC has found 43 people who have lost more than $100,000 each.
In some cases, victims have sent more than $1m overseas over several years, said ACCC deputy chair Delia Rickard.
In others, victims have continued to send money even after having been warned that they were being scammed.
"People often mortgage their home, they borrow from friends and relatives. There are really tragic stories," Rickard said.
Scammers tend to approach victims on dating sites and social media and profess their love very quickly.
They'll then spend months and years building trust before spinning a sob story and requesting large amounts of cash.
"They're very, very good at pushing emotional triggers."
The following two tabs change content below.
Romance Scams Now™ is the world's leading private anti-scams organization. RSN™ is based in Miami Florida & Cincinnati Ohio. It's founder was involved in combating online fraud since 1991. As of July 2017, Romance Scams Now is now a privately funded division of the
Society of Citizens Against Romance Scams [SCARS]
. The RSN website and all of our publications (including social media) are maintained by our own staff to provide the most up to date information about active scammers from around the world and how to avoid them or recover from them available anywhere. Be sure to use our search feature to locate scammers you may suspect or
to report them here
. Our goal is to prepare you to live in a world full of online scammers and risks, so that you can remain safe! And seriously, be sure to
report scammers here
! Also visit our
Facebook page
for unique INFORMATION not found on our site. RSN is official Scam Avoidance Education & Scam Victims' Assistance & Support Division of
SCARS™ - the Society of Citizens Against Romance Scams
a nonprofit organization (NGO) dedicated to advocating victim's causes and changing government and law enforcement attitudes toward online fraud for good! Please join us in becoming a member of SCARS - it's free! Add you voice so that the world will listen at last!
www.AgainstRomanceScams.org
Latest posts by Romance Scams Now Editorial Team (see all)